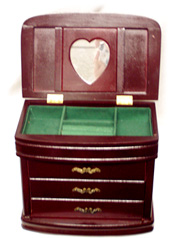 VIA SALES AGREEMENTS:

The Jewelry Box:
When approached by an importer regarding his slightly irregular jewelry boxes (they had been rejected by his regular customer), discussions revealed that this particular project would be best handled via a Sales Agreement. Under the terms of the agreement, Dealco, Inc. would combine the inventory in question at one warehouse (the inventory had been scattered along the East Coast) for storage and shipment to various customers. Half the inventory was specially labeled for a large discount retailer, and the balance was sold in smaller lots to various businesses throughout the country.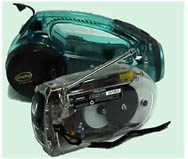 The Radio and the Flashlight:
This project is a really good example of the evolution of the closeout business, and Dealco's ability to adapt to the needs of its' vendors. The first time Dealco dealt with this particular vendor, the transaction was a straightforward inventory purchase. A couple of months after the completion of this initial transaction, the vendor approached a second time with a more complex problem: they had commissioned the next generation of the radio, production was complete, but they didn't have the cash flow to purchase their goods from the manufacturer. The Sales Agreement drafted by Dealco, Inc. was a masterpiece: elegant in its' simplicity, yet exquisite in its' comprehensiveness. Dealco, Inc. purchased the inventory, and shipped it to their warehouse. The vendor had 60 days to sell the inventory. Dealco shipped the orders and invoiced the customers. Dealco kept the cost of goods and a handling fee for each unit sold in this manner, and remitted the difference to the vendor. At the end of the sixty-day period, the right to resell the remaining inventory reverted back to Dealco, Inc. The vendor lauded Dealco, Inc. for their willingness to work under such an agreement. The vendor's principle in charge of the project reported unequivocally that Dealco's actions saved his company.